OUR BED & BREAKFAST
MaNanna B&B
MaNanna B&B is located in the historical center of Marzamemi at only two steps away from the beautiful Regina Margherita Square where you will find the Palace of the Prince of Villa Dorata and its "tonnara" (trap) dated 1752, as well as several shops, bars and restaurants.
Lida and Giuseppe, after thirty years of experience in the hotel industry both abroad and in Italy, he as Chef and she as Hotel Manager, decide to settle down in Marzamemi, Sicily. They decided to takeover the family home located in the village of Marzamemi in the province of Siracusa, where Giuseppe's grandmother "Antonina" lived. She was the daughter of the last "Raïs" (Captain) of the "tonnara" (trap). The house was his gift to his daughter and her family.  The choice of the name " MaNanna " in Sicilian means " My Grandmother ", in honour of Nonna Antonina.
After a complete refurbishment , Lida and Giuseppe decide to open the doors of their home and welcome guests in a warm and relaxing atmosphere. It is open to all of those that wish to experience the real Sicilian hospitality.
MaNanna
BREAKFAST
Our breakfast was described by our guests has a triumph of flavours and delicacies, accompanied by family porcelain and glassware and lot of passion.
The buffet includes homemade cake or other type of sweet, bread, honey from Etna, homemade jams, natural organic yogurt, seasonal fruit, dried fruit, milk, fruit juice, coffee, tea, hot chocolate, espresso and cappuccino. We also offer American type breakfast according to our guests' needs. Be prepared for our surprises…
We can also prepare a special breakfast for guests that are intolerant to gluten or for other special dietary needs. Upon request.
Breakfast will be served in our dining room from 8.00 to 10.00 am. You will find a wonderful breakfast with high quality and seasonal products.
GINESTRA
Rates per night per room
Max. occupation

3 people

Prices are variable according to the seasons
ZAGARA
Rates per night per room

Max. occupation

2 people

Prices are variable according to the seasons
MAGNOLIA
Rates per night per room
Max. occupation

4 people

Prices are variable according to the seasons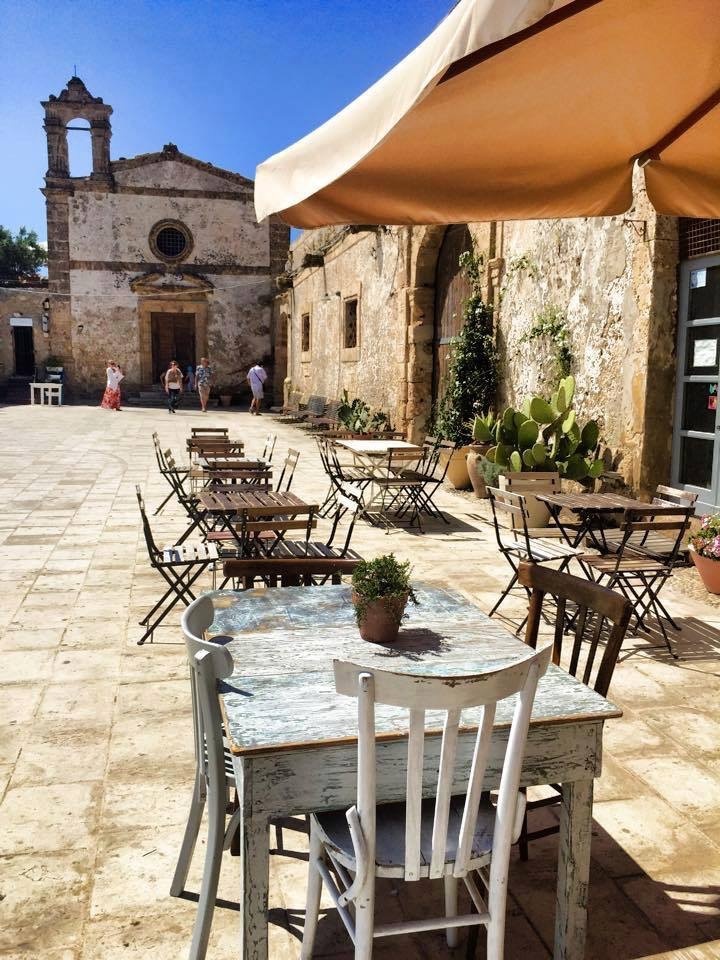 Marzamemi
Marzamemi, surrounded by the sea and beaches, is located at the extreme south east of Sicily and is part of Val di Noto. Marzamemi is in an ideal and strategic position, situated in the middle of the Syracuse and Ragusa provinces where history, culture and beauty reigh. Marzamemi is a popular destinations for weddings and events.
It was the set of many films such as Oscar winner for Best Foreigh film "Mediteraneo" of Gabriele Salvatores, "Mario e il Mago" (Mario und der Zauberer) of Klaus Maria Brandauer, "L'Uomo delle Stelle" of Oscar Winner for Best Foreigh film Giuseppe Tornatore, "Oltremare non è l'America " of Nello Correale, Artistic Director and creator of the Marzamemi film festival named "Festival Internazionale Cinema di Frontiera" and set of many scenes of the famous Inspector Montalbano TV series (Il Commissario Montalbano) of Andrea Camilleri.
A MAGNIFICIENT SICILIAN VILLAGE
VOTO 10 | Booking.com "Structure really nice, located practically 5 minutes walk from the famous square of Marzamemi but at the same time very private and quiet. Very well furnished room in shabby chic style! The managers made us feel immediately at home. Very nice thought for guests to find a little sweet surprise in the room! Very good breakfast with products made directly by the owner and very varied."
Abbiamo soggiornato in questo splendido B&B egregiamente gestito da Lida e Giuseppe che sanno accogliere gli ospiti con gentilezza, professionalità, sorrisi e tanto tanto altro. La struttura è elegante , pulitissima e con una colazione gourmet . Noi lo consigliamo vivamente !! Qui c'è tanto amore ..grazie ancora per il bellissimo soggiorno ❤️
Ho soggiornato 4 giorni in questo incantevole B&B con il mio compagno, mia sorella e mio cognato. Lida e Giuseppe ci hanno accolto con estrema gentilezza nella loro bellissima casa: ambienti curati ed arredati con estremo gusto, camere luminose, pulizia impeccabile. Ogni dettaglio è scelto con amore, per valorizzare la tradizione familiare e dare agli ospiti il massimo comfort. Durante le colazioni ci hanno deliziato con i sapori di Sicilia: dolcetti fatti in casa, marmellate buonissime (imperdibile quella di arance), frutta fresca, yogurt biologico, toast fragranti e tante altre prelibatezze. Da collega gestrice di B&B ho apprezzato ogni dettaglio così come la genuina cordialità ed i bellissimi sorrisi dei padroni di casa. Buona estate e buona vita Lida e Giuseppe… con il desiderio di rivederci ancora!
Amazing hosts, breakfast and location-a real top B&B

Great welcome, Lida and her husband Giuseppe (an ex top chef from Switzerland ) were amazing hosts. What a breakfast !! homemade from Giuseppe daily this is an amazing B&B, really top class and good value for money in a great location.Service was outstanding, we would highly recommend staying here and it was by far the best B&B we stayed in during our 10 day holiday to Sicily. Also Marzamemi is still a real hidden gem and I hope stays that way.
Increíble

Ojalá poder volver. Han hecho de nuestra estancia una auténtica maravilla. Son encantadores y han cuidado hasta el último detalle. El desayuno está buenísimo y se nota que está preparado con cariño. La habitación estaba impecable, las toallas huelen a un suavizante que hace que te sientas en casa y la cama es comodísima. Un 10.